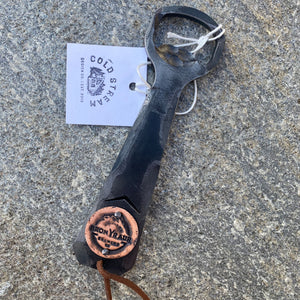 Alpine Forged Bottle Opener
Individually hand-forged in Portland, OR in a small shop by a 2nd generation blacksmith.
Forged with steel, heavyweight, large bottle opener. No two openers are alike.
Forged by hand, each item shows unique marks from this lost craftsmanship.
Next time you need a bottle opener, bring out your favorite Yakima brewery bottle opener.
Made in the USA.